Hi Y'all! I just returned home from Imaging USA, the Professional Photographers of America's (PPA) annual convention. I took some great classes given by Richard Sturdevant, Lindsay Adler, Barbara Breitsameter and others. There were also all kinds of new products on display from various vendors. It's hard to keep up with all the cool new offerings! In addition to earning a Silver Medal for my case of four images made at the Bryan Animal Center, I was nominated in the Grand Imaging Awards (GIA) in the Animal Portrait category!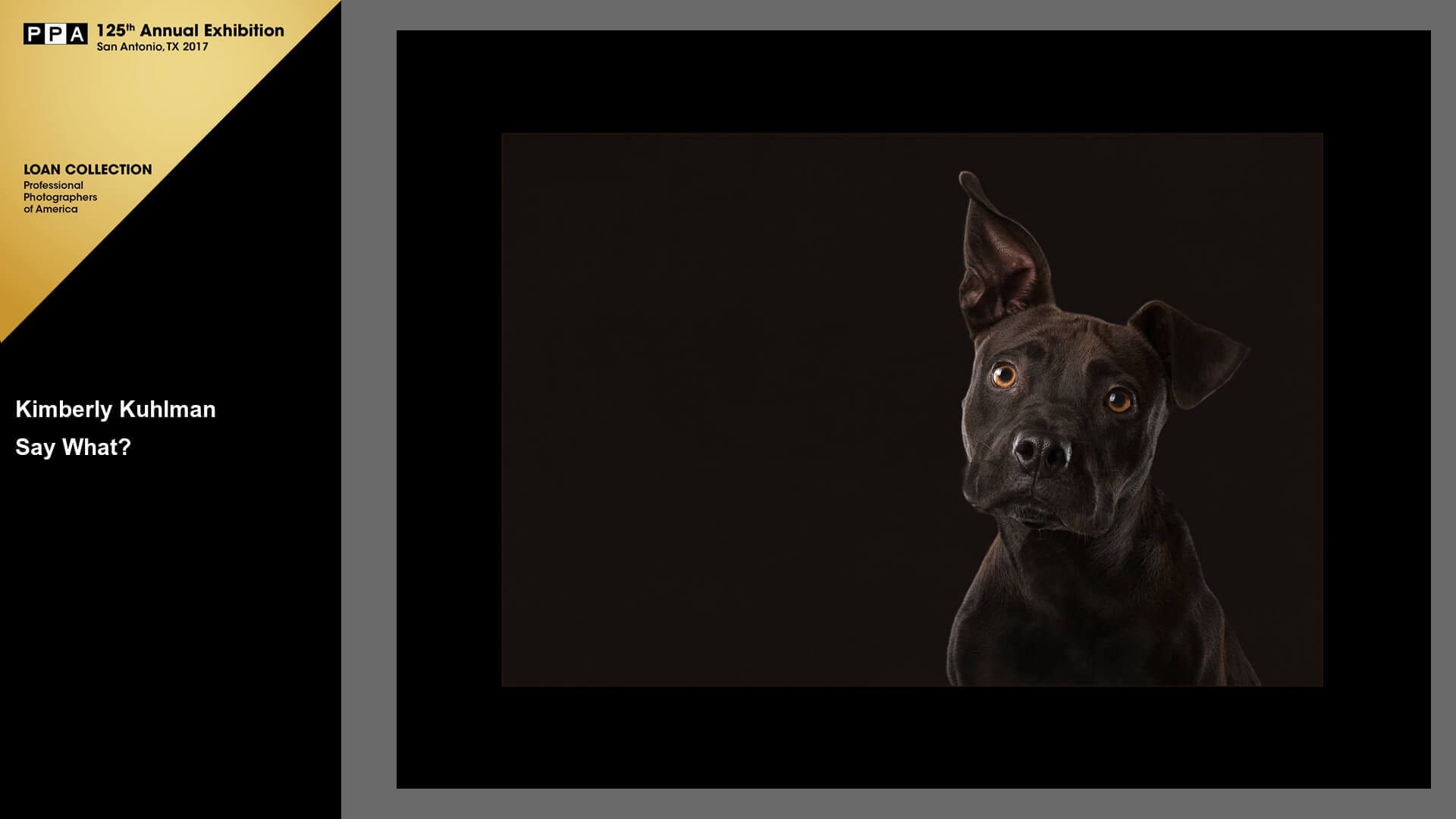 My image, "Say What?" was judged to be one of the Top 10 Animal Portraits of the 2016 International Photographic Competition (IPC). We weren't allowed to share this honor until after the ceremony. I was simply ecstatic to take the stage alongside Barbara Breitsameter (with whom I have studied) who had two images nominated as well as eight other wonderful photographers. I kept worrying that my name wouldn't be on the list when I got there ;). Barbara took home both first and second in the category as well as taking home the overall GIA. Her winning portrait, "Send in the Clowns," is also one of the Top 10 in the portrait category of the World Photographic Cup (WPC). The winners of the WPC will be announced in February in Yokohama, Japan. Way to go Barb!!!
What are the Grand Imaging Awards?
The Grand Imaging Awards encourage photographers to up their creativity by pushing themselves through competition with each other, their peers. The images were judged by a panel of over 40 jurors to be the very best of the 1007 images in this year's loan collection.
A Great Big Thank You!
I would be remiss if I didn't give credit where credit is due. This wouldn't have been possible without the class, "Preparing for Competition," taught by Michelle Parsley, M.Photog., Cr., CPP. She provided the "glue" that brought everything else I've learned from various Masters together. Check out all the images nominated for GIAs from other photographers who have taken her classes. Thanks Michelle!!