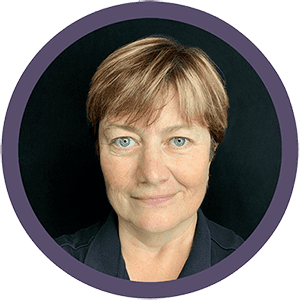 Kim Kuhlman
Chief Photographic Artist & Dog Mom
I'm a Master Photographer, Photographic Craftsman, Certified Professional Photographer (CPP) and Juror-in-Training with the Professional Photographers of America (PPA). I previously earned a PhD in Engineering Physics and worked for the Jet Propulsion Laboratory and the Planetary Science Institute for a number of years before budget cuts convinced me to pivot.
Imaging of one form or another was involved in every scientific/ engineering job I've ever had.  I bring a knowledge of physics and more than 25 years of dog experience to my photography that gives me a unique perspective on creating award-winning images.
I really enjoy creating character-filled portraiture and action images of dogs and horses expressing joy, whether in the studio or on location. My portraits and action photography allow me to sponsor local shelters that are in need of assistance.  Great images REALLY DO help animals get adopted more quickly.
I got my start as a professional dog photographer back in 2001, thanks to a friend who was running the English Springer Spaniel Field Trial Assn.'s National Open Championship near Porterville, California. I was still using film at the time, and made portraits of approximately 120 champion English Springer Spaniels, running the film in for processing and printing in Bakersfield several times during the week. Purina Pro Plan sponsored the portraits for each participant. I have continued to do the portraits for the National Open and Amateur at various times over the years, with six portraits of English Springer Spaniels hanging in the National Bird Dog Hall of Fame in the National Bird Dog Museum, in Grand Junction, TN. I love to photography amazing dogs doing what they were bred to do. We currently have five field-bred English Springers at home – Dream, Strike, Kai, Colt and baby, Valkyrie "Val."
Over the years I have photographed many canine athletic events, including agility trials, lure coursing trials, field trials, herding trials, Dock DogsTM, flyball, as well as conformation, obedience and rally events. I have also photographed many equine events including hunter/jumpers, dressage, conformation, rodeo, and cutting. I earned my Master of Photography degree and CPP with predominantly canine and equine images.
More recently, I've taken up still-life photography for image competition, focusing on flowers with constant lighting and through-focus imaging. I am working on my Master Artist degree and developing my digital painting skills. I have photographed weddings, football, baseball, wrestling, and real estate.  In other words, I'll shoot anything that moves and lots of things that don't. 😉
I am also the owner of Blue Sky Digital Strategy, a digital agency that helps small businesses with WordPress website design, search engine optimization (SEO), content and email marketing, and social media management.  Blue Sky Digital Strategy provides WordPress coaching, security, SEO and website maintenance services.
Achievements
2022 Bronze Photographer of the Year – PPA
2021 PPA Juror-in-Training
2020 Best Portrait – Master's Division – PPANM
2019 Bronze Photographer of the Year – PPA
2017 Silver Photographer of the Year – PPA
2016 November Best in Show – PPSDC
Programs
WordPress Security on a Shoestring – WordCamp ABQ, January 2018
Preparing Your Images for Competition – PPSDC – 2017
WordPress for Beginners – PPA Workshop
Digital Strategy for Photographers – PPA Workshop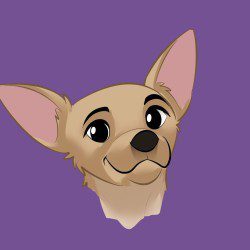 Bruiser
Chief Mascot
I'm "Bruiser," and I'm the official mascot of Chile Dog Photography.  I was born in Albuquerque, NM.  Greg Kuhlman, DVM, DACVIM came up with the name "Chile Dog Photography" because he was obsessed with New Mexico chiles and obviously is a veterinarian.
I was created based on Kim's image of a chihuahua, ironically named "Elsa," photographed at the city shelter in Bryan, TX.  The lovely Laura Connelly of Wall Art by Stellar Villa brought me to life in true Disney style.