Crunching the Numbers:  What's the Investment for a Private Session?
So, let's get straight to the nitty-gritty, shall we?  Private Sessions kick off at a cool $695. That's not just a photoshoot.  It comes with a product credit of $400, which will get you a couple of small prints, or you can apply it to any of my products.
Your memories are priceless.  Giving them the showcase they deserve?  That's an investment worth making!  Read on for the details...
Unleashing the Package: Here's What's Included
A Pre-Session Planning Session
We'll brainstorm about the kind of artwork you've got your heart set on. And, naturally, I'm eager to meet your family and fur babies – they're the VIPs in this adventure, after all!
An On-Location or Studio Photo Session
We'll decide on the best setting during our pre-session chat. Got a wild idea? Don't be shy, let it out! I'm always game for some creative fun.  Maybe, even a hike. 😉
There's no need to fret over time limits - We'll let your pet call the shots.  Their attention span and energy level will determine how long the session lasts, typically around an hour or so.  It's all about keeping your four-legged star comfortable and content, so we can capture their spirit and personality in the most authentic way possible.  Let's make it a fun and relaxing experience for all!
An Image Reveal and Design Appointment
Together, we'll pick out your favorite images and design wall art and an album that make your tail wag with joy.
$400 in Product Credit
Use it for ANYTHING you want!
Altogether? You're looking at a total value of $695. But let's be real, the joy these moments will bring?  That's priceless.
Ready to unleash your inner star and capture memories to last a lifetime?   We'll cook up some artistic ideas that'll make your heart sing - and it's on the house!  It'll only take a few minutes – what do you say?
Digital Delights -Getting the Best of Both Worlds
We all crave those digital files.  I totally understand, and guess what?  They're yours!  For every image you choose to transform into Wall Art, secure in a Story Box, or compile in my Mémoire Lumière™, I'll gift you the digital version. You'll have a stunning piece of artwork that's guaranteed to last a century, plus a handy backup file, just in case.
And here's my ironclad promise:  If your product ever fades or suffers damage (yes, even in a fire or flood), I'll replace it free of charge.  No ifs, ands, or buts.
Why aren't individual digital files up for grabs?
Quality Assurance
When you print from these files, the output represents my work.  I prefer to maintain quality control, hence, I print my images through my trusted print labs.  This way, I can assure their longevity - a solid 100 years.
Pricing Dilemma
Given the infinite print potential of digitals, it's impossible to put a fair price on them.
Editing Costs
The time and expense involved in editing each photo would have to trickle down to you, adding an extra cost.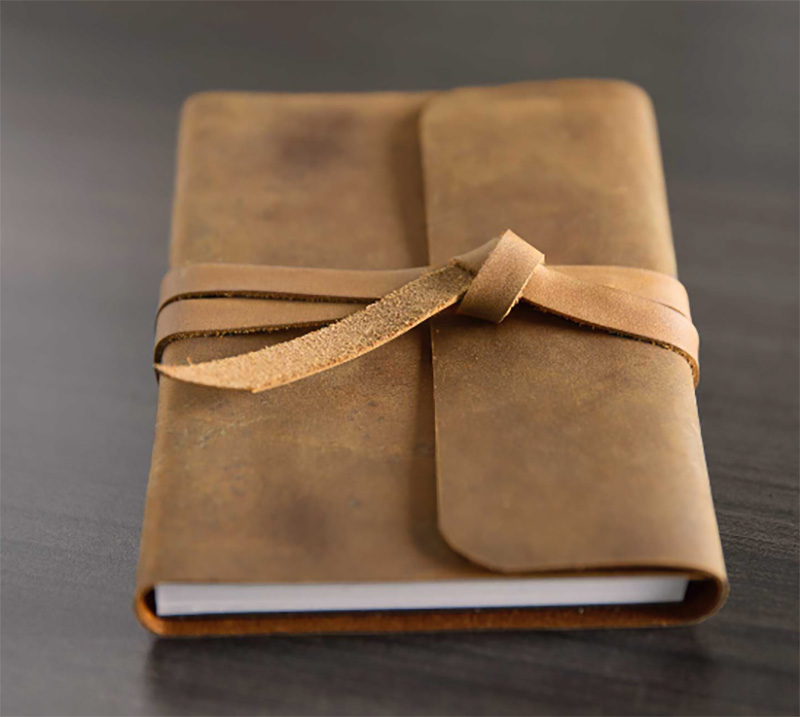 Indulge in Timeless Luxury -The Mémoire Lumière™
Searching for that sweet spot where timeless elegance meets unassuming style for your cherished moments?  Say hello to the Mémoire Lumière™.  Each "Luminous Tale" is a labor of love, meticulously handcrafted in the U.S. for unmatched quality.  Wrapped in sumptuous full-grain leather and tied up with old-world Renaissance flair, it's an heirloom in the making.
Picture an album that gracefully ages side-by-side with a bottle of your favorite wine.  But what if that wine takes an unplanned spill while you're reminiscing?  No sweat!  These thick, coated pages have been built to stand up to life's little 'oops' moments, ensuring your memories are safe and sound.  But here's where the magic truly lies: these spreads are so seamless, so incredibly flat, that your memories become the unrivaled star of the show.


Think of the Mémoire Lumière™ as more than an album.  It's a legacy — whether you're capturing wagging tails, galloping hooves, or milestone moments.  And the cherry on top?  Every printed image comes with a digital sidekick.  So go ahead, invest in a keepsake that's as enduring as the memories it holds.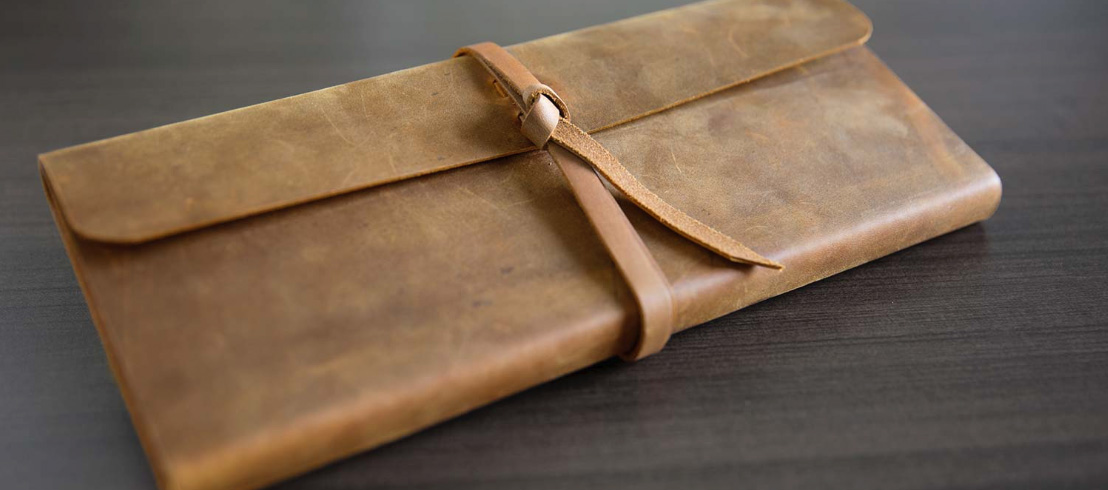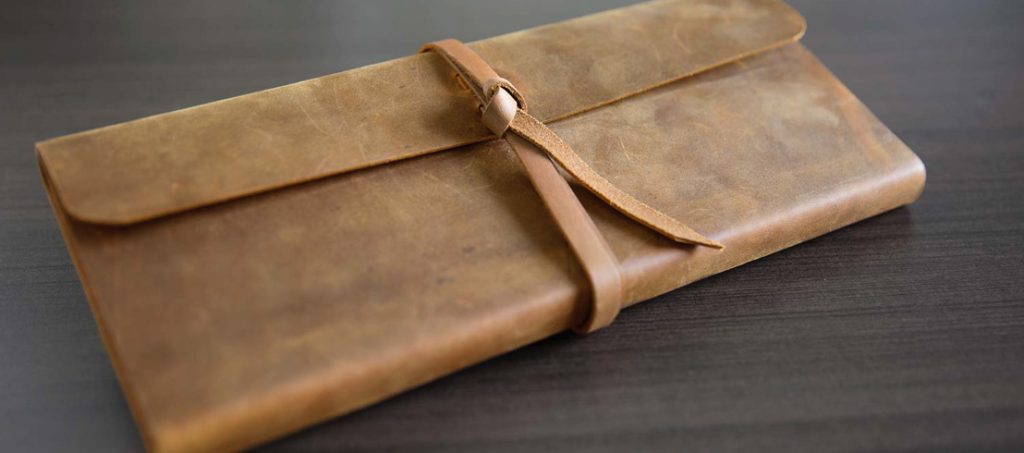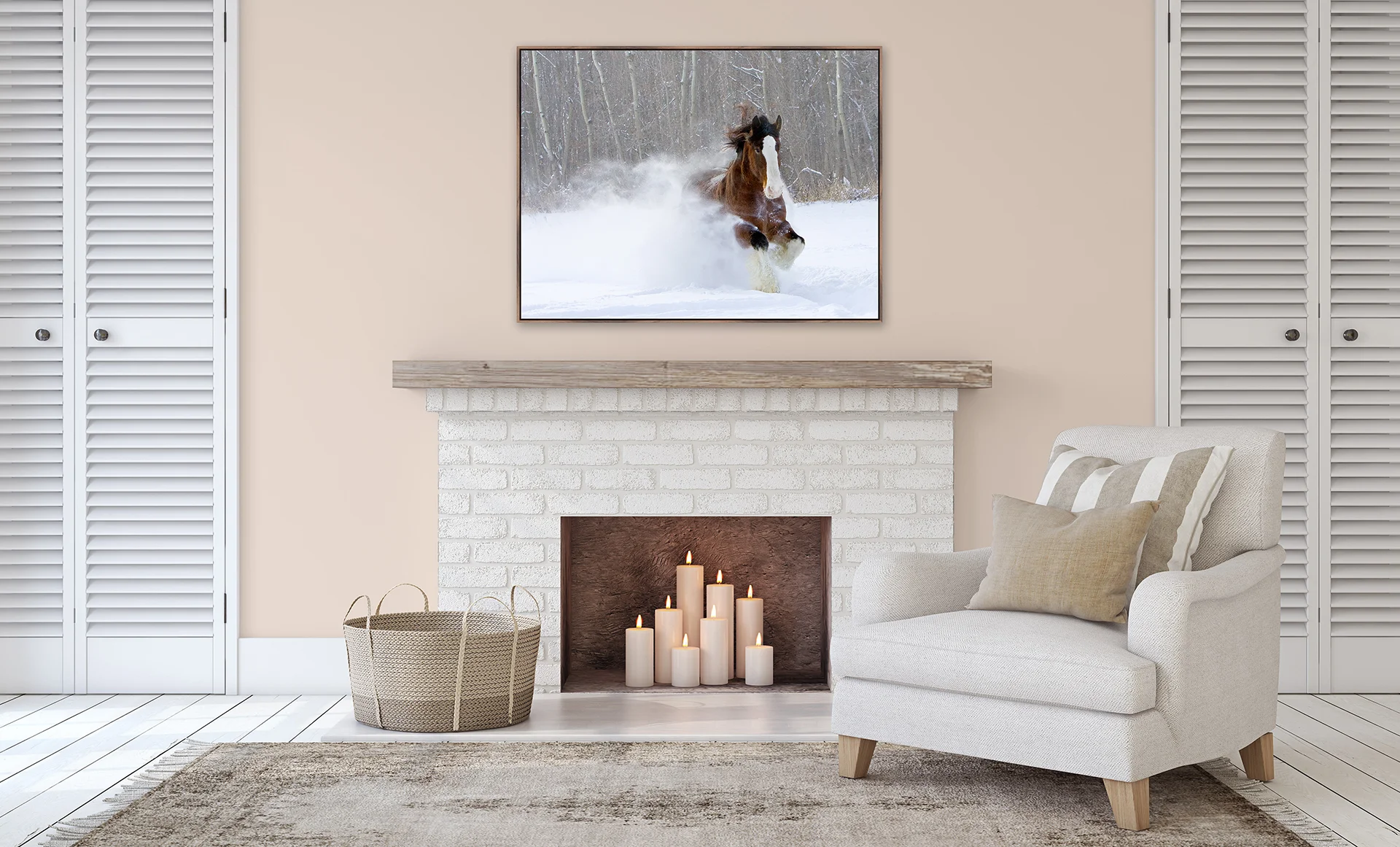 Wall Art that Wows your Well-being!
Drawn from the heartbeats of our homes — our cherished pets — there's an alchemy that turns their portraits into a balm for our souls.  Research tells a tale: the gentle gaze of a dog or the noble stance of a horse captured in art can diffuse stress, uplift spirits, and play a subtle tune of well-being in our day-to-day.
At the heart of my craft is the intent to create more than just art; it's about crafting an ambiance, an emotion.  Using only the crème de la crème of materials, with the expertise of globally renowned print masters, every piece of wall art aims to mirror the unparalleled beauty of your canine companion, equine confidant or spirited high school senior.
Be it the deep textures of museum-quality canvases or the ethereal sheen of metals, let's embark on a journey to transform memories into masterful keepsakes.  I'm here, not just as a creator but as a collaborator, guiding you in weaving a visual narrative that resonates with your essence, your style.
With my Lumière Wall Art, immerse yourself in an artistic fusion that captures the enchantment of pets, the spirit of high school seniors, and the deep well-being they radiate. These canvases evolve into timeless masterpieces that echo through eternity.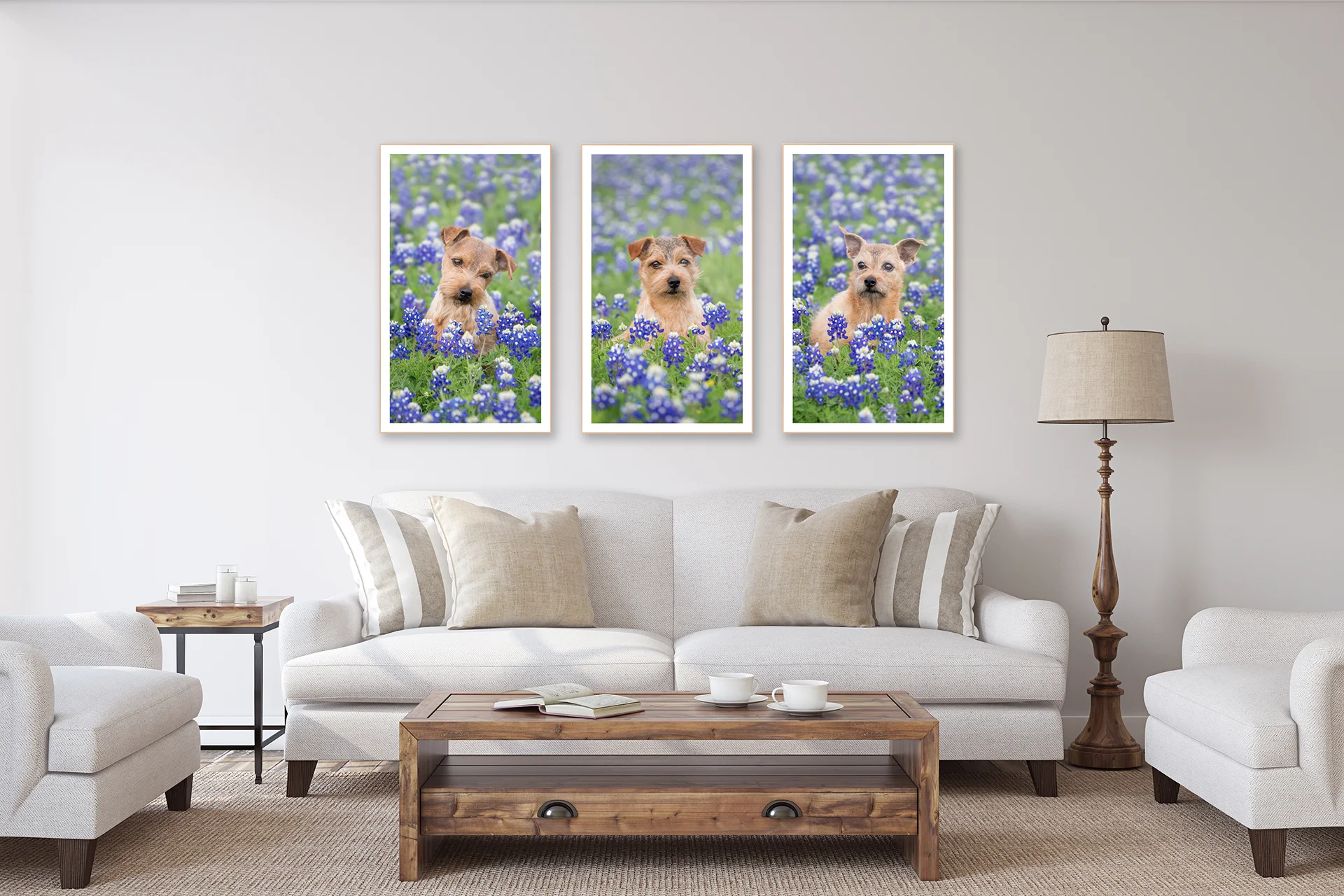 The Coffret Lumière™ -The Box of Light that Delivers Value & Memories!
From the emerald landscapes of Ireland, through the gifted hands of artisans, emerges the Coffret Lumière™ — not just a box of pictures, it's a storyteller. Peek through its clear acrylic window, and you're met with a matted image; a teaser of the tales it guards.  A lifesaver for those of us with walls already spilling with art and memories.
Whether casually lounging on your mantle, rubbing shoulders with your favorite novels on a shelf, or sitting pretty on a coffee table, it nudges you to remember. You start with 15 prints, but as with all great tales, there's room for sequels—space for 30, to be exact.
Now, let's talk modern. Every hand-held memory in this box also lives in the digital realm, ensuring you're just a click away from a trip down memory lane, anytime, anywhere.
With the Coffret Lumière™, whether it's the rebellious spirit of a high school senior, the poised gallop of a horse, or the whimsical tilt of a dog's head, you're not just curating photos; you're curating emotions, legacies, stories. Embrace a keepsake that understands this.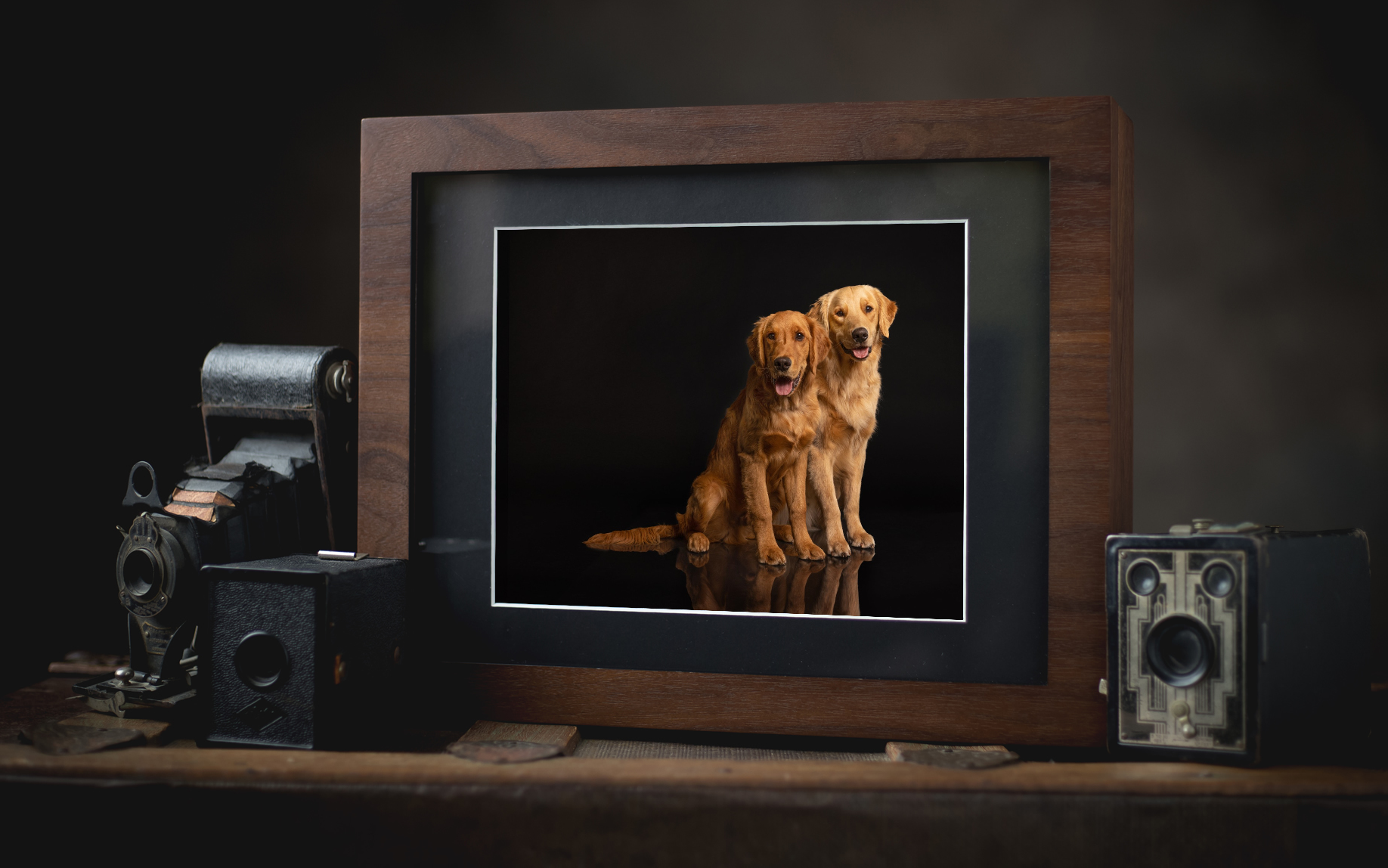 Got Something Special in Mind? Let's Make it Happen!
When it comes to capturing your pet's unique personality and other special moments, I'm always up for a challenge!  From private parties to sports events, and even destination shoots, I'm ready to make magic happen no matter where they take us.
And if by any chance, I'm not the right photographer for your needs, no worries - I have a whole network of talented photographer friends, and I'll help you find the perfect match to capture your best moments.
So don't be shy - bring on your crazy ideas, and let's work together to create stunning images that you'll cherish for a lifetime. Challenge accepted!
*All purchases are subject to local sales tax.