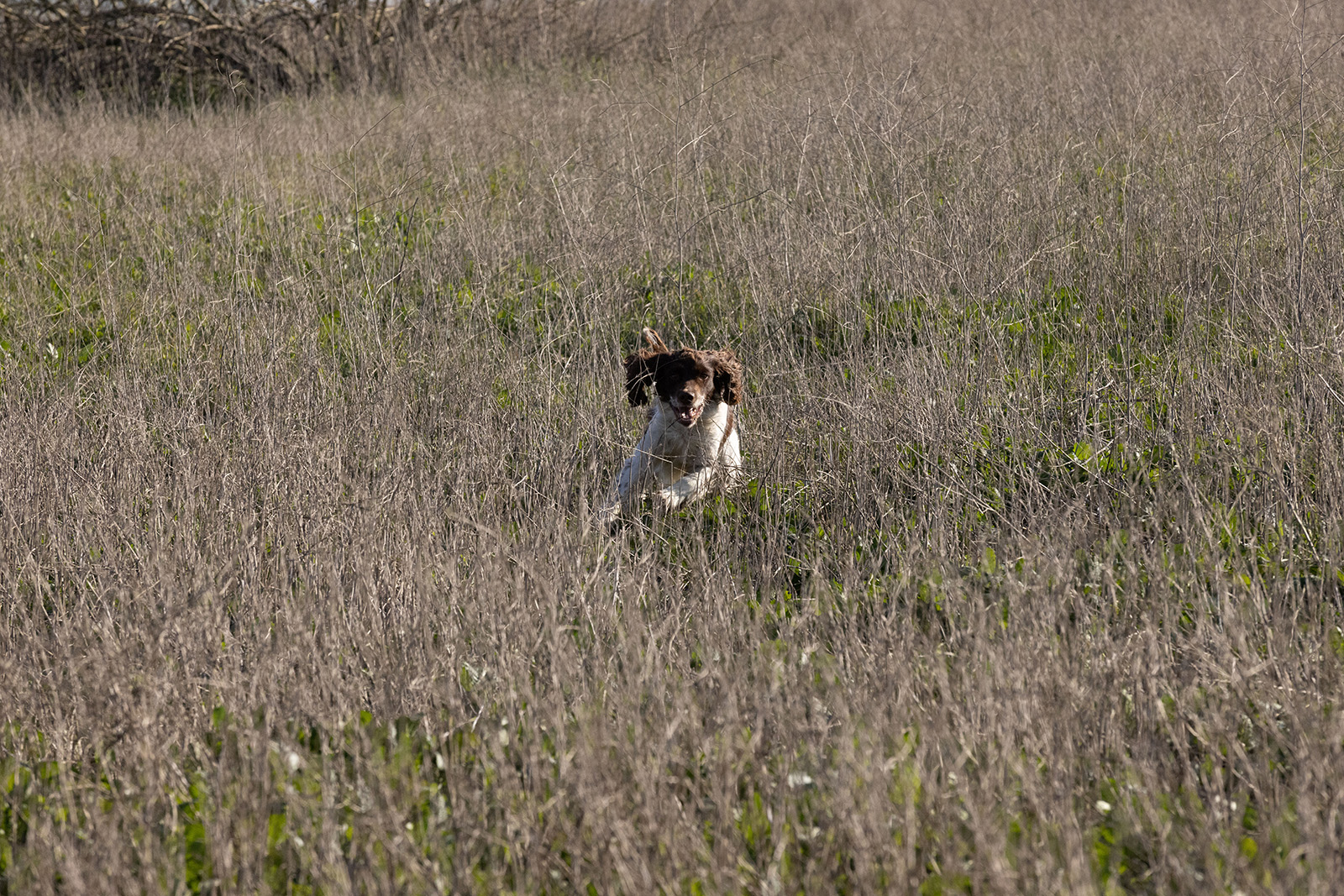 Braveheart's Threepeat the Streak, "Pete"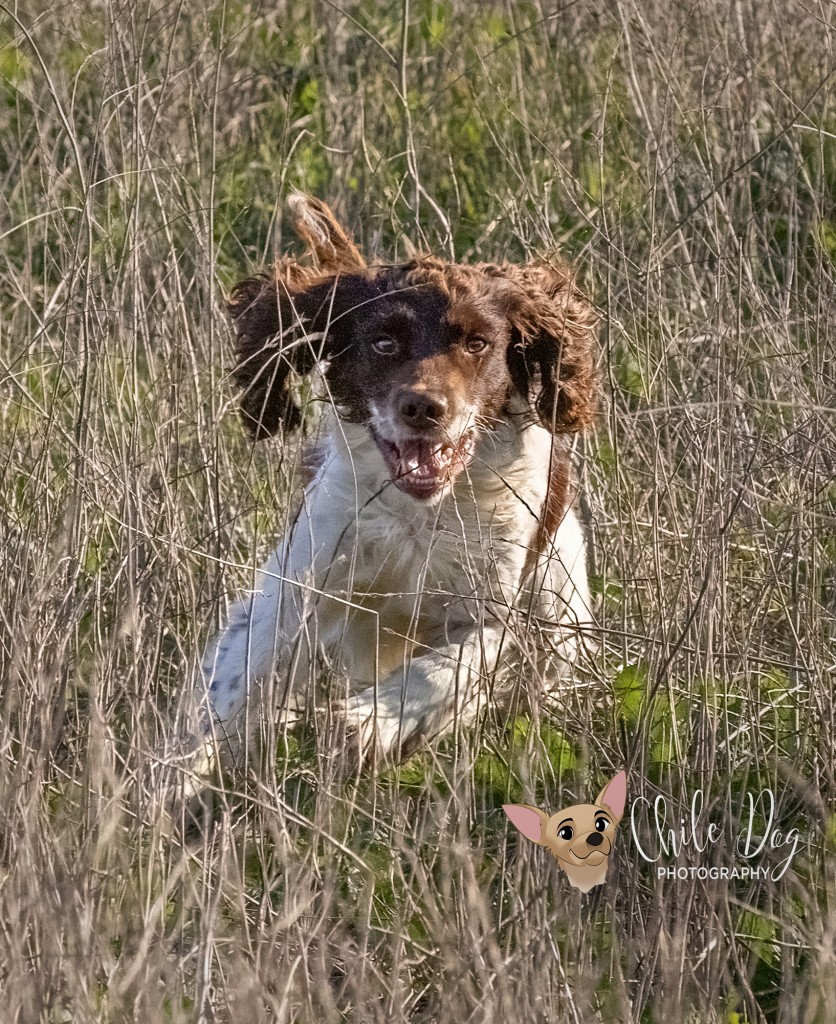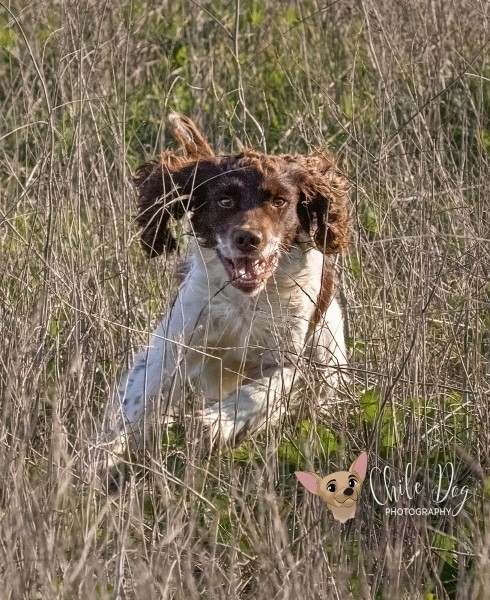 After Post-processing and Cropping
Welcome to the Spring 2023 Arrowhead English Springer Spaniel Club Field Trial Images! There are over 1100 images (culled from over 12K) showcasing the incredible athleticism, focus, and skill of these remarkable English Springer Spaniel dogs and their handlers.
Although many of the images are not edited and are fairly small to reduce upload and download time, they were shot with the Canon R5 and are actually quite large. If you're interested in seeing any of them in more detail, please reach out to me at info@chiledogphoto.com.  There are a few images that have been cropped quite a bit so you can get an idea of what is possible.  I've also tried to include an image of the dogs' handlers in close proximity to help you identify the dogs.
I faced many challenges while capturing these images, including shooting directly into the sun and contending with weeds and brush that often obstructed the view of the dogs. I also only had my 70-200mm zoom lens with me. I had to use a high ISO to get the necessary depth of field, resulting in some noise in the images, especially in the shadow areas. However, through careful editing techniques, I am able to bring back detail in the shadows and reduce the noise in post-processing.  The resulting images showcase the beauty and complexity of this sport and these incredible English Springer Spaniel dogs.
Whether you are a fan of hunting, dog competitions, or simply appreciate the bond between humans and animals, these images are sure to captivate and inspire you. So, don't hesitate to reach out to us to see these amazing English Springer Spaniel dogs in more detail.